Discover the Subaru Range
Sedan and Hatchbacks
SUV
Performance
Hybrid
Sedan and Hatchbacks
Discover Our Sedans and Hatchbacks
Sedan
Spending time with friends is one of the best things about life. That's why you'll love the Subaru Impreza Sedan and your friends will too. Loaded from head to toe with advanced driving and entertainment technology, it's fun for the driver and backseat ones as well.
Hatch
With a sleek, modern exterior, it not only looks smart, the Subaru Impreza Hatch thinks smart. The interior is better than ever too, with contemporary styling, high quality finishes and super comfortable seats. Look closer and you'll see that many of the features you want come as standard, which we think makes Impreza one of the best value cars on the road.
SUV
Discover Our SUVs
XV
The original compact SUV, the Subaru XV is a brilliant combination of eye-catching design, true off-road All-Wheel Drive capability, class-leading safety and brilliant entertainment technology. It's the perfect size for city streets or dusty tracks. Enjoy spending every moment with friends and family in your stylish Subaru XV.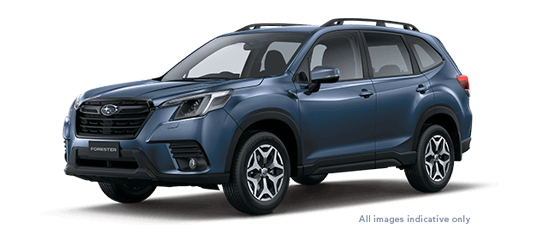 Forester
Redesigned with enhanced technology, safety and off-road confidence, this stylish SUV just keeps getting better. Boasting 7 legendary variants across the range, including Sport and Hybrid e-Boxer, plus even more features as standard, the Forester will help you make the most of those 'grab them, or you'll miss them' moments that can make your day.
Outback
The Subaru Outback is the perfect SUV perfect for growing families. Loaded with advanced safety and entertainment technology, great space and smart storage it's one of the best cars on Australian roads, tracks and highways. It looks stunning and drives like a dream. Imagine the family memories you'll make with yours.
Performance
Discover Our Performance Cars
BRZ
With its racing inspired design and STI motorsports technology, Subaru BRZ is a coupe that delivers one thrilling ride. From the sports bucket seats to the self-levelling LED headlights, it unleashes the best in Subaru design and engineering. Backed up with state-of-the art infotainment, intuitive tech and uncompromising safety.
Hybrid
Discover Our Hybrids
XV Hybrid
Everything you love about the original and our best compact SUV has just got better, with the all-new Subaru XV Hybrid AWD. This Subaru XV is still packed with legendary Symmetrical All-Wheel Drive (AWD) capability, class-leading safety and brilliant entertainment technology, plus now it boasts the self-charging hybrid technology of Subaru's e-Boxer. This winning combination delivers super responsive handling, impressive driving efficiency, great low-end performance and economical fuel consumption.
Forester Hybrid
The self-charging Subaru Forester Hybrid boasts super responsive handling, impressive driving efficiency, great low-end performance and economical fuel consumption. All while delivering the engineering, entertainment, comfort, performance and spontaneous adventures Subaru Forester is famous for.
Gympie Subaru - Your Trusted Subaru Dealer in Gympie
At Gympie Subaru, wwe're proud to be your authorised Subaru dealer in Gympie, providing a great range of New Subaru, Demo Subaru and Used Cars.
Whether you're visiting our Gympie Subaru dealership for the first time or have been a customer for years, our team of passionate Subaru experts aim to provide unbeatable customers service, every time. To assist you every way we can, we offer a variety of services including Subaru Finance, Subaru insurance and Servicing.
For more information about our range of new Subaru vehicles and services, Contact our friendly team today. Alternatively, feel free to visit our Gympie Subaru dealership.
Finance Options
At Gympie Subaru, we offer a complete range of car finance solutions, tailored to suit you and your New Subaru. Our expert finance team to will work hard to find the perfect package to meet your needs and budget.
Fleet
If you're interested in purchasing a Subaru fleet for your business, then be sure to visit Gympie Subaru. We understand that every business is unique and our team will work hard to understand your individual needs to tailor a solution that's perfect for your business!